6 Ways Product Packaging Affects Buying Process
"The first impression is the last impression."
Do we not hear this so very often? It is true to a great extent, and more so when it comes to products that we went to buy.
When we see a product for the first time, it is usually the packaging that has an impact on our decisions. Thus packaging is one of the biggest factors that influences the purchase decision.
Packaging is the first visible thing in a product that communicates a brand's message and depicts why a particular product is better than the other alternatives. In this way packaging can sways the customer's decision by standing out from the other similar products
Why is product packaging important? Packaging Design Dubai
Research findings indicate that one-third of consumer purchase choices are based on product packaging. If the packaging looks unique and interesting, there are higher chances that people would be willing to make a purchase.
Packaging can undoubtedly be a silent game-changer to increase your product sales. But, there are various other factors which play an important role in the buying process.
How does product packaging affect the buying process and how can you harness it in the favour of sales?
So, today, we are going to paint a descriptive frame that lists 6 ways how product packaging affects the buying process.
Let's look at the factors.
Packaging that includes an effective brand logo taps into the mindset of consumers. Logos are instantly recognizable (sometimes even on a global scale). They constantly remind consumers of the quality and personal experience associated with the product.

Attention-hooking Typography
Font choice is another important aspect of packaging design. The text in the product packaging lets consumers know what the benefits of a particular product are. If the words are too difficult to read or aren't easily skimmable for quick scanning, customers are likely to become frustrated and move on to a different product. Idea spice, a packaging design agency Dubai, offers world-class product packaging that stands out in the market.
An Eye-catching Color Scheme
Colors play an impactful role in influencing buying behavior which is why they are used in every marketing situation. Colors successfully induce emotional triggers that influence buying behaviors, so pick them wisely to curate a unique color scheme for your product packaging.
Packaging, when done properly, can help in improving customer experience by ensuring that the product is secure and safe. Secure packaging can help your business avoid costly returns and enhance the perception of quality that customer has about your product, thus leading to increased credibility.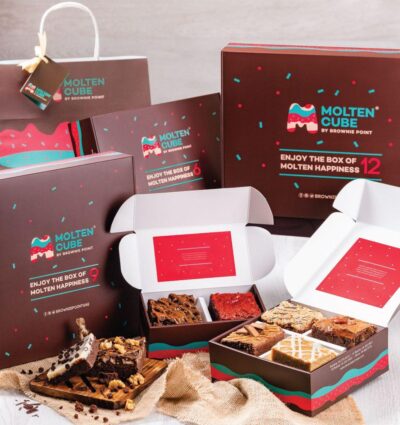 Attractive and identifiable graphic elements help customers choose their preferred brand among the clutter of choices. The graphics on the packaging can help businesses gain the attention of consumers and build confidence in them to make a purchase.
Eye-catching Product Packaging
According to research, 52% of online shoppers return to make another purchase if the items they purchase are delivered in a premium package. An attractively designed package can help increase brand awareness and make your brand leave an impact in the minds of consumers.
Ideaspice | Packaging Design Agency Dubai
The first impression always matters. With premier product packaging, your brand can garner more sales and also popularity. Idea Spice is a premier packaging design agency in Dubai that can help elevate your brand to new heights. To get in touch with us, visit: https://ideaspice.com/connect-with-us-right-away/