How should your logo look in 2021?
Creative Logo Trends to watch out in 2021
"Styles come and go. Good design is a language, not a style." — Massimo Vignelli, Italian designer.
If you have been thinking of availing professional logo designing services for your brand, then you have come to the right place. A logo is the gateway to your brand, and you must know where the world is heading when it comes to logo design in Dubai and the rest of the world.
The year 2020 showed us clearly that a business's online identity is the savior to pull them ashore at all times. A big part of your online and offline brand is the logo. Logo can attract people to you so that you have a chance to make the sale.
2021 looks very interesting when it comes to logo designs. Scroll down as we break down some of the trending logo designs for you.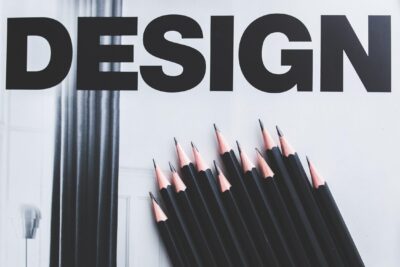 Logo Design Trends 2021
Geometrical
There is peace in symmetry, universally. Geometrical patterns are easy to identify, remember, and understand too. Yes, they can feel overdone, but geometry allows you to experiment endlessly. Minimalism is in vogue now, and design is moving towards speaking loud, not more. Geometrical logos that play around and tell a unique story is surely an avenue to explore further.
Put a Face to it
Why do we need a logo? So that consumers can put an image to your brand and relate to it. Visual aids can help tremendously to improve your connection with your consumer. 2021 logo design trends promote using portraits or human forms in your logo, which will help cement your place in the customer's mind. You get a mascot and a logo, and your customer puts a face to your business.
Caricatures
Fun logos seem to be trending heavily nowadays. Many professionals working in logo design services and branding are seeing that customers want brands to be fun and human. It becomes easy to relate and define values as well in that way. Using caricatures in your logo depicts that from the beginning itself. Caricatures are also versatile enough to be used in different forms across platforms and industries.
Symbolism
This works well if done well! But, in this age of curiosity, you may just hit the jackpot with it. If you have a common business, choose a logo that's heavy on symbolism and unique to you. You will raise intrigue online and offline, and draw people towards you. It is the best way to set the stage to tell your story. Idea Spice team was the logo designer for Quick Photo in Dubai. We wanted to show a new image for photography, so created a logo with a bunny in a bracket (shutter) to symbolize shutter speed, thereby bringing quirkiness into the imagery. It is one of our favorite projects as a logo design agency in Dubai.
Space Play
Design is exploding every day around us, and space play is a major trend now. Usage of overlapping spaces, the use of negative space, and other space-related designs can make your logo stand out in a crowd. When you experiment with space, it sets the design apart and quickly attracts onlookers. Negative space play has the potential to propel any logo design from good to excellent at a glance.
Idea Spice
Did you like the logo design trends for 2021? Are the wheels in your mind turning to see how you can make your logo stand out? Leave the work to us. Idea Spice is one of the leading design agencies in Dubai, and we would love to create a unique, interesting, and fun design for you.
Call us today. Let's ideate together!