The Importance of Brand Identity To Your Business
Brand identity is the sum of all your product and service's qualities. It's about how you differentiate yourself from your competitors and make people feel about your products or services.
With a strong brand identity, you'll be able to attract new customers from a wider pool of potential buyers. And if those new customers are happy with their experience, they'll be more likely to refer you to friends and family members. A strong brand identity can also help you retain loyal customers—so they're more likely to buy and refer more business to you in return. Read on as we shed light on the top reasons why having a brand identity is crucial.
1. A Brand Identity Is Crucial for Attracting and Retaining Customers
The first and most important reason why having a brand identity is crucial is that it helps attract new customers and retain existing ones. This is because you have a recognizable brand name and logo, making you more memorable than your competitors. In addition, this also helps you make a good impression on potential clients and customers by projecting the right image of what you do. This will make the difference between buying from your competitor or going through the process of finding other options altogether. It also makes it easier for clients to remember your company name because they associate it with something positive in their minds, such as quality products or services.
2. It Communicates to Your Customers What You Do and How You Do It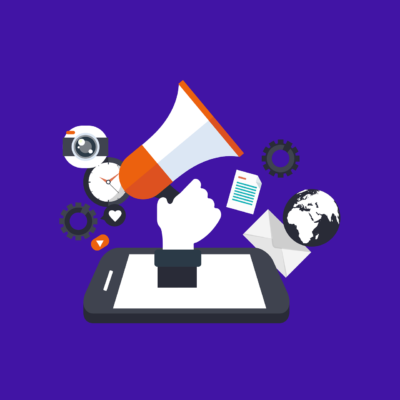 Your brand identity tells customers everything they need to know about how you do business. It communicates:
What type of business you are in – Whether it's a retail store, a wholesaler, or a manufacturer, this is communicated through the logo, colors, fonts, etc.
What products or services do you sell – For example, does your business sell jewelry? Does it sell computers? Does it sell furniture? These elements will be communicated through words and images on packaging materials, websites, and marketing pieces like brochures or catalogs.
Where your business is located – This element can be represented through maps or satellite imagery of the area where your location is located (in other words: Google Maps).
3. It Gives a Clear Visual Representation of Your Business, Products, and Services
Your business needs to have a brand identity because it gives a clear visual representation of your business, products, and services. You need to differentiate yourself from other businesses in the same industry. You should also be able to stand out from other business competitors by creating an appealing logo that conveys your brand message. It is best to consult a trustworthy branding agency Dubai to chalk out a well-drafted plan to help your brand reach the masses.
4. It Helps People Find You on the Internet and When They Need Your Services or Products in the Future
A brand identity helps people find you on the Internet and when they need your services or products in the Future.
When someone Googles your company name, they will see your logo and other information about you. This will help them recognize you more often and make them more likely to trust what you have to say. It also helps with search engine rankings since Google factors this information into their rankings.
When someone wants to buy from you, they will see your logo again when they select "shopping cart" or "checkout" after they've made a purchase. This will make them more likely to select your store, making it easier for them to complete their purchase and receive their order faster.
Final Thoughts
Ideaspice is a reliable branding agency in Dubai. Our team is made up of highly qualified professionals who are dedicated to creating quality work that will help your business grow. Our experts will work with you to develop a plan to help you reach your goals. You can count on us to provide you with the best results possible at an affordable price.
Ideaspice has worked on several projects for clients worldwide, including major corporations, small businesses, and individuals. This experience makes us an ideal choice for any project you may need help with.
We understand that your time is valuable, so we aim to complete our work quickly and efficiently so that you can get back to what matters most: running your business. Get a FREE quote for branding in Dubai.