Tips to Choose the Best Branding Agency That Delivers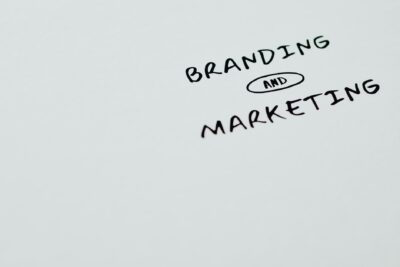 The first step to building an effective business identity is hiring a trusted branding agency in Dubai. Since the number of brands are increasing every day, you need professional help to set yourself apart from the competition. From logo to voice, everything must be taken into account when crafting a branding strategy. A professional agency will have the relevant resources and expertise to understand your requirements and help you maximize returns by effective branding.
However, finding the best branding agency can be a lot of work. Amid all the choices, brands get confused and end up with agencies that are not well-suited to manage their branding needs. Choosing the correct agency is the key to success, and this is why you should spend time reviewing agencies to find the ideal one. To help you during the selection process, we have curated this article. Below we have mentioned tips to find and hire the best branding partner for your business. Have a look!
Before you go into the market to shop, you need a list of everything you need. The same goes when you decide to hire a branding agency in Dubai. Hence, before looking at the potential agencies, first, determine and make a list of all the things you need. You should assess the services you require along with the result you are expecting after hiring the agency.
If you skip this step, you might not be able to clearly communicate your needs and expectations with the agency. It will lead to problems further down the road. You don't have to create a precise plan, only a basic idea of what you want and the core mission of your project.
Review their expertise and past experience
You will come across agencies that will have different expertise, set of skills, and experience. The working style and characteristics may vary too. That is why you need to review their expertise before choosing your partner. The process of branding is not the same for every brand, and you will need an agency that has assisted similar clients and have relevant experience in the industry.
To find the best branding agency, you should first look for the years of experience they have in the industry. Thus, you should review how long they have been in the market and the results they yielded for their clients. Another aspect that is essential to note is their own branding. If they have adopted a strong and effective strategy for themselves, they will have the skills and resources to assist you as well.
Check out the portfolio
This is a routine process of hiring any agency. Every branding agency in Dubai will share their portfolio with you allowing you to peak into their work. However, simply reviewing the portfolio is not it. You should carefully assess it to determine whether or not the agency is perfect for you.
Focus on critical areas such as clients' reviews, long-term results, the branding process, and the minds behind the agency. It will allow you to gain a better understanding of their agency and make an informed choice. Don't forget to ask the questions you have in mind during your appointment. The portfolio and insightful questions will help you understand their characteristics and if they are capable of helping you.

Ask for references from trusted sources
References are the best methods to find a trusted branding agency in Dubai. To find your ideal partner, you can ask for references from credible sources. They may point you in the right direction. However, if you don't have any references that can vouch for your selected agency, you can always find them online.
A reputed agency will have a lot of positive reviews and references. Online references will also let you know about the skills and expertise in the real-world, and make your selection process a lot easier. If you cannot find good references or reviews, it can be a red flag. So, try to find an agency that is trusted by customers and has positive reviews.
Consider the price point
Price is an essential factor to consider before making a choice. However, you shouldn't let price govern your choice. Try not to choose a branding agency in Dubai just because they are offering services at a cheaper rate. Branding affects how the customers will see your brand, and you should invest resources in crafting the most effective strategy. Thus, you should choose a reputed agency, and have a discussion with them about the price. Consider the skills and experience of the company, and if the pricing is a bit high, but they have positive reviews, we would recommend hiring them for your business.
Final words
Branding is an essential need of every business, and a trusted branding agency in Dubai can assist you in maximizing your returns by using the most effective strategies. Branding agencies like Idea Spice are among the best. We can understand your specific requirements and tailor our services to meet your needs. Explore our website to browse our personalized services, or contact our team at +971 4 354 2920.