Why Is It Essential to Choose a Reputed Branding Agency?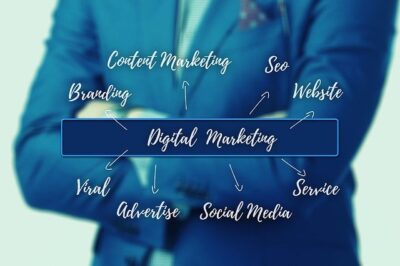 The performance of a brand is largely influenced by how it is marketed, and digital mediums have become the best tools to market your brand. However, before you move on to the crucial steps of marketing, you should first review your branding efforts. If the layout of your website is unattractive, it will put off your audience and can affect your website traffic and overall business as well. This is why you need assistance from a professional branding agency in Dubai. An experienced agency will not only help you redesign your website for maximum engagement, but their years of experience and insights will be invaluable for your brand. Professional agencies are updated on the latest trends and assist you in making the most of them. Here are some reasons to hire a branding design agency for your company.
More Opportunities to Innovate
A professional branding agency will bring a sense of innovation to your brand. Since they have an experienced and creative team on board, you will get your complete fill of newness. With a professional agency, you will be able to bring your visions to life with a qualified team. Thus, if you have a creative idea regarding your brand, a trusted branding agency can assist you in implementing it by identifying and removing potential roadblocks.
Access To The Best-in-class Resources and Tools
With a professional branding agency in Dubai, you can access their range of professional tools and resources. Every agency has a variety of tools to help their clients with branding needs. Thus, by partnering with them, you will be able to take advantage of all of them. You can use their designing team for web design, the creative team for logo designs, and give your brand a new and fresh look.
A Fresh Outlook
Even if you have a creative or internal team for designs, you should still consider partnering with a professional agency. Since the professionals have worked with a range of clients, they will offer crucial insights. Also, their team can give you a fresh perspective and may change your complete take on your branding efforts.
The Assistance of Qualified Experts
Branding is a critical need of every business and having professional experts have the power to change everything. Thus, you should get the best experts to make the most of your branding process. With a professional branding agency, you will have access to the most qualified team. Not only do you get creative experts, but you will also get quality assurance and a management team. Thus, you will be able to ensure the best practices and track the benefits of branding in real-time.
Better Return On Investment
Branding requires significant investment, thus companies need results to review the performance of their efforts. With an experienced branding agency in Dubai, you will be outsourcing your branding and will be able to save your time and resources for your core business needs. Thus, you will get a better ROI, and you will also have better opportunities to scale your business.
Advantage of Industry Experience
Professional agencies have years of experience in branding for a variety of clients from different industries. Thus, by partnering with them, you will have access to an experienced team that understands the challenges in the industry and assists you in overcoming them. This is why choosing a trusted branding agency in Dubai is essential for your brand. While selecting a branding partner for your firm, you should carefully review their past portfolio to understand how many clients they have assisted in a similar industry. This will give you an overview of their work and also ensure both you and your partner are on the same page.
Strategic and Unbiased Perspective
Strategy is the primary need of every division including branding. A professional agency will help you build a robust strategy to brand your business effectively. The agency will analyze the competition and help you establish a unique standpoint to set you apart from the competitors. Their strategic and unbiased perspective will not only help you create a distinct image but also make you recognizable in a wide demographic.
Final Words
The brand is an amalgamation of visuals, behavioral components, customer experience, and most of these elements are interlinked by design. Thus, to streamline all these factors, you need the assistance of a trusted brand design agency. Finding a trusted partner can be a game-changer by allowing you to create a distinct place in the industry. Idea Spice is the leading branding agency in Dubai. We have assisted several clients to scale their businesses. Have a look at our website to browse our range of services, or get in touch with our expert team at sajith@ideaspice.com.