Choose the Right Digital Marketing Company in Dubai for Your Product
Ever since Dubai became a hub of business and technology, it has witnessed an exponential growth in the number of digital marketing companies in the city. By helping businesses create their own space in a highly competitive market, these agencies are indirectly helping in the growth of Dubai.
That's all good, but what does a digital marketing company do?
To put it simply, a digital marketing company can help you stand out in the crowd by promoting your product or service via various internet marketing channels. Such a company can create a proper strategy for the internet marketplace which will in turn also help boost your offline sales.
Since most digital marketing companies offer more or less the same services, it can become very hard to choose the right one for your business.
But don't worry. We've got some tips that will help you zero down on the most suitable digital marketing agency for your business.
Experience: No matter which field it is, experience always counts. A digital marketing agency that has been working in the field for several years will have a higher probability to take your business to new heights than a newly established one. This is because an experienced agency would have worked with a larger no. of businesses and hence you can rely on it to produce some tangible results.
Field Knowledge: The digital marketing agency you choose must have a thorough knowledge of the niche that your business operates in. Such an agency is more likely to properly understand your specific requirements and design a plan accordingly.
Sound Strategy: Not only should the digital marketing agency have an understanding of your business but should also be able to devise a foolproof strategy to promote it. A sound strategy will ensure that you remain competitive in the long run and also get a good return on your investment.
Budget: Budget can be a big influence on your choice of a digital marketing agency. You need to assess your capability and define the amount you are ready to set aside for digital marketing purposes. This will help you narrow down the companies that can work within your budget constraints.
Social Media & SEO: Social media and SEO form an integral part of digital marketing. A digital marketing agency in Dubai that stays updated with the local and global trends and can constantly implement search engine optimization techniques can provide a big boost to your business. Also, since the majority of the global population is on social media sites, promoting your business on these platforms becomes highly important to increase visibility, and a digital marketing agency can help you do just that.
Digital Marketing Agency In Dubai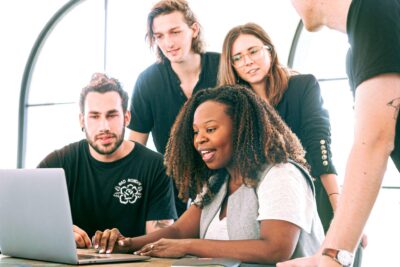 One company that fits all the above listed criterias is IdeaSpice. Our years of experience and commitment to growth is what sets us apart from the rest. At IdeaSpice, we understand that every business and its corresponding requirements are different. Hence, we always make a sincere effort in not just creating a foolproof digital marketing strategy for your business but also optimising it at regular intervals to ensure greater success.
Get in touch with us today at sajith@ideaspice.com and we will be there to help you out!