Effective Ways to Choose a Reliable Design Agency in UAE
Knowing how to choose a reliable design agency in the UAE is crucial if you want to end up with a great logo or a logo design. Many people think that all designers are the same, but this is far from the truth. Many different factors make one designer better than another. From my experience, you should consider hiring a professional designer to get exactly what you need for your business or personal projects, and not something expensive and useless.
What are the five effective ways to choose a reliable design agency in the UAE?
1. Check the Design Agency's Portfolio and Website
The first thing you need to do is check the design agency's portfolio and website. If you see some designs that look amazing, then it means that the agency has good workmanship. You should also know that the quality of the design agency's work depends on its staff's skills. If you want to find out if an agency has good skills, you can check out their portfolio and website. You should not judge any company from its portfolio alone because there are some cases where an agency has good designs but doesn't have enough resources to finish them well. So, you have to be careful while choosing a design agency because it is imperative for you not only to choose one but also to ensure that your project will be completed properly in time and within the budgeted amount. The portfolio should be relevant to the projects of your niche as it reflects their knowledge about your requirements.
2. Ask for References from Previous Customers
A good agency can provide you with the names of past clients. Contact them and ask for more details about their experience with the agency. You should also ask for a list of all the past agencies they have worked with and how long they worked with each one. You can also ask them if there is any way you can contact those companies directly so that you can get more information about their experience with other agencies, as well as any recommendations that they have on other agencies.
3. Compare Prices with Other Agencies
It's important to compare prices with other agencies. If you don't, you'll be stuck with an agency that doesn't have the expertise or experience required to offer you the best design services at a competitive price.
The best way to do this is to look at the portfolio of work on their website and see what other companies have paid for similar projects. This will give you an idea of how much value the agency offers for your money.
4. Talk to the Designer or Manager of the Agency
The best way to get an idea about the agency is to talk with its staff directly. You can learn about their past projects and how they approach the design process. A good designer can answer your questions, while a bad one does not know much about his/her work. If you have some experience in graphic design and want to start your own business, then your first step should be finding out whether any agencies in Dubai can help you get started.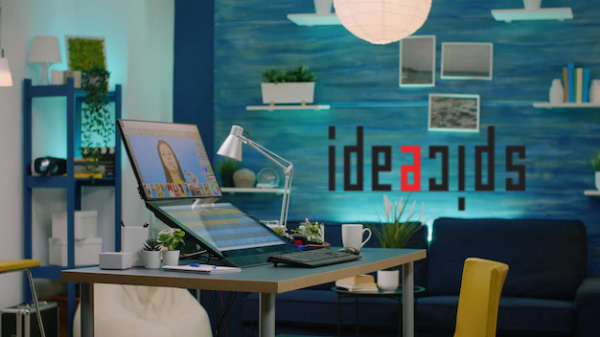 5. Ask About Past Projects
An excellent way to know whether a design agency is good is by checking past projects they have done. You can ask them about their previous clients and see if their work was good. This will give you an idea of their work quality and the kind of services they will provide in the future.
Let's Wind Up
Ideaspice is a trusted design agency in Dubai. We offer our clients a wide range of graphic and web design services. Our talented designers work with you to create unique, effective designs that help you stand out from the crowd. We are constantly innovating and improving our services, so contact us today to find out more about how we can help you grow your business!