Food and drink branding in 2021: 5 trends to watch
Some years bring major changes to things we take for granted. The Food and Drinking industry is one of the oldest industries across the world and has functioned in almost the same fashion for a long time. While disruptions were starting to erupt in the delivery sector, the restaurant experience was mostly traditional everywhere. The year 2020 was the biggest disruptor for this industry that had to think on its feet to stay afloat. The restaurant and bar industry is one of the hardest hit by lockdowns due to the pandemic across the world, so the challenges are high in 2021.
So, if you are stepping into this evergreen industry in 2021 or wanting to up your game, what are the trends to look out for in the food and beverage branding industry?
Food and Beverage Branding Trends in 2021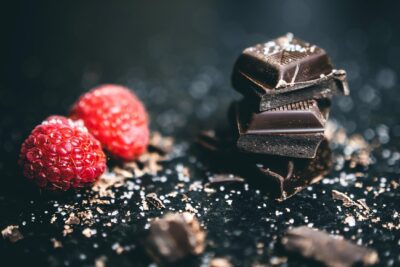 Sustainable
The world's attention on sustainability has never been higher. The year 2020 highlighted the need for all of us to pitch in against climate change, global warming, and protecting our biodiversity. Being in the food and beverage industry, your branding has to focus on your sustainable initiatives. Businesses that are clear about their sustainable promises with a clear strategy will definitely have an edge in 2021.
Gourmet
Excitement and new experience break the monotony in life. The food and drinks world is not just about eating alone anymore, customers crave an experience. Setting yourself apart and promising a unique experience in terms of gourmet food and experience can set your food and beverage branding strategy apart. You may not have everything gourmet but by positioning yourself properly, you can attract a lot of footfall.
Delivery-Friendly
Deliveries and take-outs are now a reality, irrespective of where you are in the world. The pandemic is here, and the customers are cautious. So, food and beverage branding trends for 2021 tell us that you have to work with your branding agency in Dubai to show you are delivery-friendly. It has to be built in the branding right from logo to product design so that the initial hesitancy from customers is removed.
Luxury
While gourmet is definitely a major trend, other luxuries in terms of the experience, food, drinks, and other products are definitely on the list too. People crave luxury; when you bring luxury in food and beverage branding -it brings out the aspirations in everyone. Your brand becomes the one to look for on special occasions, and it generates intrigue all over. Promise a luxurious experience to your customers and ensure that your branding agency in Dubai brings it out in branding as well.
Health is wealth
Health-consciousness culture is here, and it is here to stay for a long time. Plant-based alternatives, gluten-free options, and healthier versions of common recipes have to become a staple across the industry now. Show your customers that you care, and you can make healthy food exciting. A food and beverage branding project that positions the business in the minds of health-conscious consumers is a formula for success. This is how you will see the peak.
Idea Spice
Idea Spice is happy to be known as one of the premium branding companies in Dubai for our clients in the food and beverage industry. We want to help you achieve your goals and beyond.
Talk to us today to see how we can help you stand out from the rest.